West Tech Road marking resin is anewkindof environmentally friendly modified natural resin,whichhas light color and low odor,fast drying speed,good leveling and good impact resistance.Strong adhesion to all kinds of road surface,with heat, weather,yellow resistance and dirt resistance and other prominent advantages.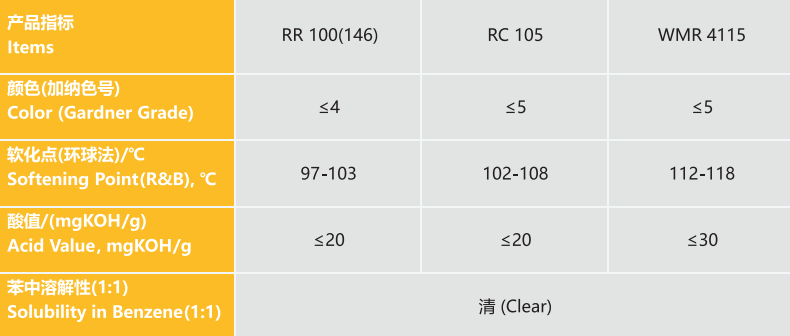 Fwatures:
It is soluble in aromatic, aliphatic, ester,andketone solvents. It is special for making thetraffic paint, which have good resistance tocrushing, resistance to crocking, abrasion resistance, appropriate levelling and fastdrying. It also has good resistance to yellowing and ageing resistance. Good adhesion, it is used as a binder especially for making road marking paints. Good compatibility: free compatible with petroleum resin and EVA at free percentage.
Fybpical Uses:
Tomake white or yellow hot-melt traffic paint.
Forms and Packaging:
In Bgaular flake,kraft paper bag,25kgs neteach bag
Packing specified by customers.