West Tech Rosin Esters are gum rosin esterified with either glycerol or Pentaerythritol. It is a light yellow transparent solid, no pungent odor, has excellent oxidation resistance, good aging resistance, good compatibility with macromolecule materials and remarkable
Specifications: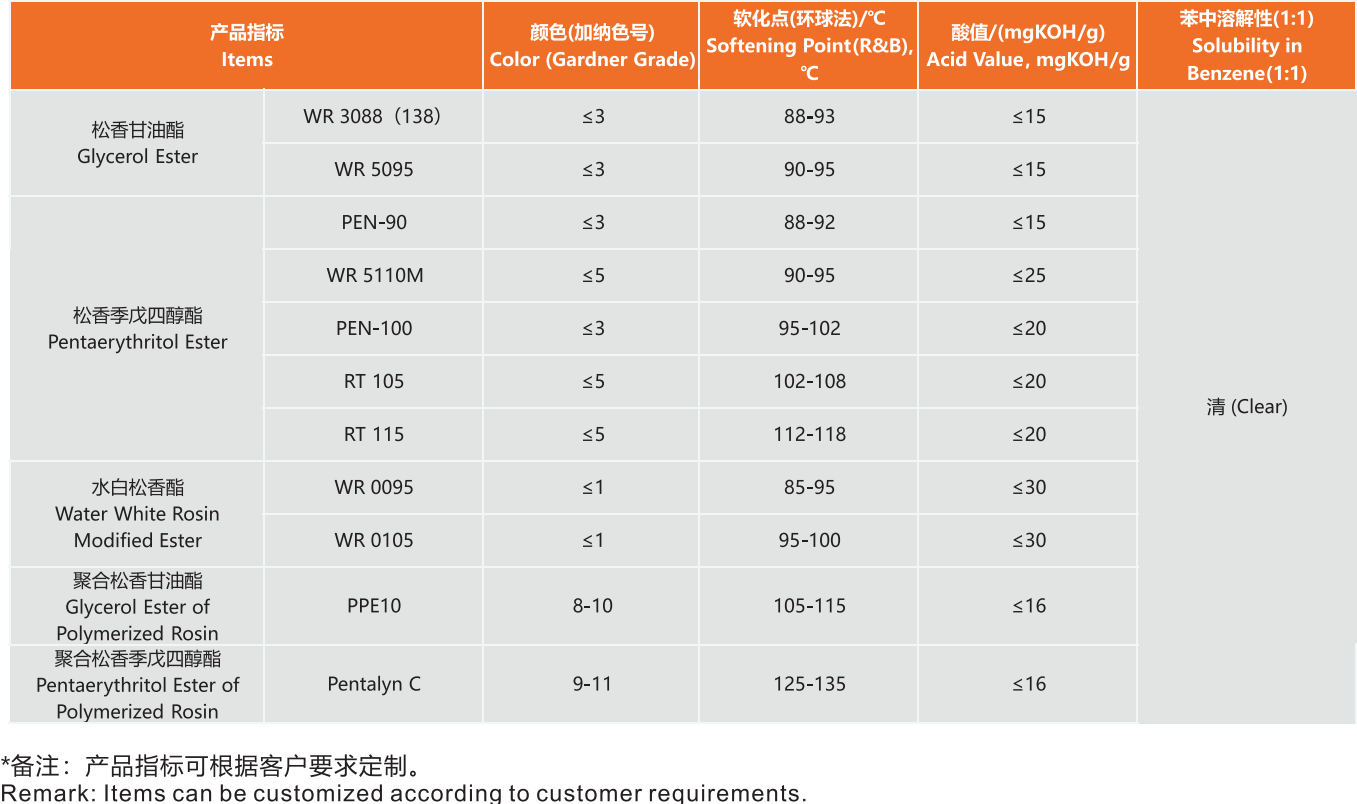 Typical Uwes:
Uses for EVA base hot melt glue sticks,bookbindings, pressure-sensitive adhesive based onSIS or SBS adhesive, hygiene products adhesives, structural adhesives, coatings,packages, solvent-borne Adhesives, inks, solder fluxes.
Forms and Packging:
In Bag: granular or flake, kraft paper bag, 25kgs net
each bag.

Packing specified by customers.